Patdo Light Studio began as the dream of a young, recently married couple with roots in the lighting industry. The business plan was created on a coffee stained napkin at an all night diner. With every penny in their savings and a loan from a friend, they opened for business. That was back in 1973 and while the business has experienced many changes over the years, the principles that they believed in remain at the core of our business model today; offer excellent products and unparalleled service at a fair price and stand behind each and every transaction after the sale is complete.
Patdo has evolved over the years into the Tri-state area's premier source for high-end lighting products and excellence in lighting design. Our extensive credentials include some of the nation's top architects, interior designers, decorators and landscape architects. We have earned the respect of these design professionals through our hard work and consistently excellent results.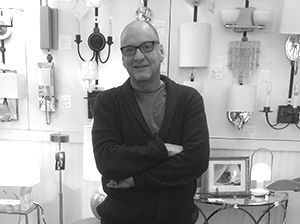 Gary Novasel –  Design Principal 
gary@patdolight.com
Gary has been a Lighting Designer since 1985. Mr. Novasel's award winning work has been featured in many national magazines including: Architectural Record, Architectural Digest, Metropolitan Home, Interiors, Interior Design, To The Trade, Landscape Architect  & Specifier, Connecticut Cottages and Gardens, The Modern Estate, The New York Times, House Beautiful, Colonial Homes and Gardens, Better Homes and Gardens and Hospitality Design. Gary has also contributed to "The Modern Estate" magazine and teaches Landscape Lighting at the New York Botanical Garden. He has also taught Architectural Lighting at Parson's School of Design and the University of Bridgeport. Mr. Novasel has been a guest on radio and television shows and has been a guest lecturer for: the Connecticut and New York chapters of the ASID, UCONN's Bartlett Arboretum, the New York City chapter of the DLF and the International Furnishings Association. Mr. Novasel has a B.S. Industrial Design and an MBA.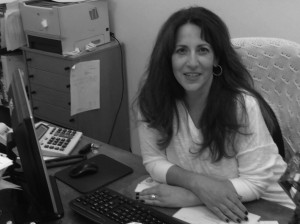 Mari-Lou Nania – Showroom Principal 
marilou@patdolight.com
Mari-Lou earned her BFA degree from Adelphi University. She began her career at Patdo in 1990, focusing on developing the showroom into the Tri-State Area's leading design resource. Her keen eye has kept the Patdo Showroom on the cutting edge. Her knowledge of product and design with the belief in customer service has kept Patdo a step above all the others. Mari-Lou works by appointment only and specializes in upscale residential and light commercial projects.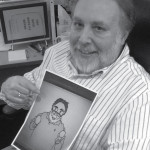 Ken Brettschneider
With experience in both residential and commercial projects, Ken is a senior lighting designer at Patdo.  He started his Lighting career in 1991 working throughout the San Francisco Bay Area.  Working with architects, contractors and interior designers, Ken's projects have won "Remy" awards and have been published in a variety of popular habitat magazines. In New York since 2003, Ken has completed numerous projects in Manhattan, Fairfield and Westchester Counties.  Mr. Brettschneider has a BS degree in Math and an MBA.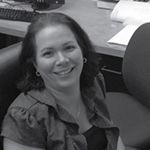 Gelisa Perez
Gelisa's 10 years of experience as an Architect specializing in high-end residential design coupled with her lighting design skills provide an unparalleled understanding of the needs, goals, concerns and hopes of our clients. Her inquisitive nature and architectural knowledge compel her to question and deeply examine how all of the architectural elements, not just the lighting, will work together in a space.  Gelisa holds a Bachelor's degree in Architecture.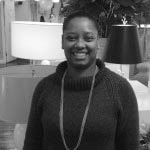 Nikeya Johnson
Nikki graduated from Berkeley College in 2001 with a degree in Office Systems Management and has been working with Patdo ever since. Nikki is our Purchasing Manager and oversees projects of all sizes. With a warm smile and years of experience, Nikki is always eager to assist clients with price quotes, factory shipping schedules, deliveries, technical questions or other project information.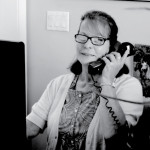 Monika Damiano
Monika has been with Patdo since 1998. She answers our busy telephones and  helps direct phone calls to the proper person or department. Monika as also an active part of our inside sales team, assisting with billing, purchase orders and checking over customer orders. Her terrific sense of humor and good natured personality has made her an endearing part of our family.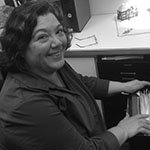 Joann Pecoraro
Long ago (2010) in a galaxy far far away (Brooklyn),  was a young girl trying to find something constructive to do with her talent for numbers and technology. After searching over the river and through the woods she stumbled upon a lighting design store in the thriving metropolis of Port Chester; where with the wave of her magic wand she keeps the office running smoothly.