Patdo Light Studio began as the dream of a young, recently married couple with roots in the lighting industry. The business plan was created on a coffee stained napkin at an all night diner. With every penny in their savings and a loan from a friend, they opened for business. That was back in 1973 and while the business has experienced many changes over the years, the principles that they believed in remain at the core of our business model today; offer excellent products and unparalleled service at a fair price and stand behind each and every transaction after the sale is complete.
Patdo has evolved over the years into the Tri-state area's premier source for high-end lighting products and excellence in lighting design. Our extensive credentials include some of the nation's top architects, interior designers, decorators and landscape architects. We have earned the respect of these design professionals through our hard work and consistently excellent results.
Gary Novasel –  Design Principal 
gary@patdolight.com
Gary has been a Lighting Designer since 1985. Mr. Novasel's award winning work has been featured in many national magazines including: Architectural Record, Architectural Digest, Metropolitan Home, Interiors, Interior Design, To The Trade, Landscape Architect  & Specifier, Connecticut Cottages and Gardens, The Modern Estate, The New York Times, House Beautiful, Colonial Homes and Gardens, Better Homes and Gardens and Hospitality Design. Gary has also contributed to "The Modern Estate" magazine and teaches Landscape Lighting at the New York Botanical Garden. He has also taught Architectural Lighting at Parson's School of Design and the University of Bridgeport. Mr. Novasel has been a guest on radio and television shows and has been a guest lecturer for: the Connecticut and New York chapters of the ASID, UCONN's Bartlett Arboretum, the New York City chapter of the DLF and the International Furnishings Association. Mr. Novasel has a B.S. Industrial Design and an MBA.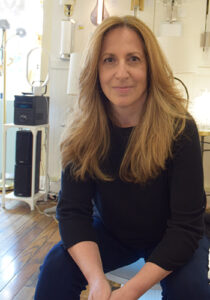 Mari-Lou Nania – Showroom Principal 
marilou@patdolight.com
Mari-Lou earned her BFA degree from Adelphi University. She began her career at Patdo in 1990, focusing on developing the showroom into the Tri-State Area's leading design resource. Her keen eye has kept the Patdo Showroom on the cutting edge. Her knowledge of product and design with the belief in customer service has kept Patdo a step above all the others. Mari-Lou works by appointment only and specializes in upscale residential and light commercial projects.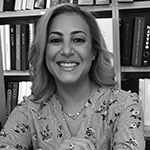 Kristina Coshigano
Kristina is before anything else, a "People-Person"! with professional experience in Customer Service and client care, she aspires to give our Clients the amazing care and concern that is our trademark. she's excited to delve into the world of Design (which has long been a passion of hers) and as mom to a busy six-year-old, you know she can handle anything that comes her way.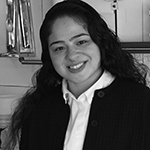 Kimberly Chavarria
Kimberly a native of Port Chester, has worked in the field of interior design since 2016. She began as receptionist at a private high-end interior design firm, and after just one year, was promoted to assistant to 3 senior designers. Her Love for Interior design has inspired Kimberly to want more and learn more, which led her to a position at Restoration Hardware as a Design Consultant.
After some time at RH, Kim found her way to Patdo, at the helm of our showroom, Kim will assist you in all your lighting selections and greet you with her warmth and big smile!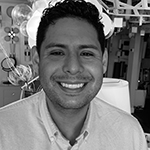 Joshua Diaz
Joshua is a Port Chester Native who strives to be a 21st century renaissance man! How's this for diversity; Josh has a degree in Paralegal studies, speaks Spanish, English, and Portuguese, worked for the Metropolitan Museum of Art and serves as a part-time assistant for a local Electrician. Now, adding to his diverse experiences he joined Patdo in 2020 where he oversees our on-line marketing programs and is a member of our inside sales, purchasing and customer service team where he strives to take excellent care of our clients.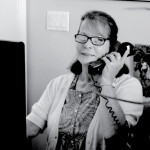 Monika Damiano
Monika has been with Patdo since 1998. She answers our busy telephones and  helps direct phone calls to the proper person or department. Monika as also an active part of our inside sales team, assisting with billing, purchase orders and checking over customer orders. Her terrific sense of humor and good natured personality has made her an endearing part of our family.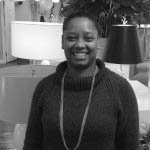 Nikeya Johnson
Nikki graduated from Berkeley College in 2001 with a degree in Office Systems Management and has been working with Patdo ever since. Nikki is our Purchasing Manager and oversees projects of all sizes. With a warm smile and years of experience, Nikki is always eager to assist clients with price quotes, factory shipping schedules, deliveries, technical questions or other project information.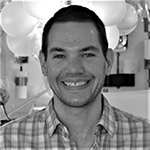 Adrian Somm
Adrian's background in Fine Art and Industrial Design has allowed him to fluidly work in many aspects of design over the years, gaining a diverse set of experiences along the way.  His detail-oriented approach and sensitivity to clients' needs enables a collaborative approach to finding solutions that not only function but inspire.  Never one to settle, Adrian has a passion for cutting edge technologies and techniques that enhance both the results and efficiency of each project he works on.  Adrian holds a Bachelor's degree in Fine Art from Clark University in addition to a Bachelor's degree in Industrial Design from the University of Bridgeport.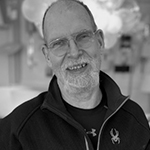 Charlie Wares
Charlie brought over 40 years of warehouse experience with him when he joined Patdo and boy, can he run a warehouse! Always up for a challenge, Charlie has taken our warehouse to a whole new level of clean and organized and our incoming and outgoing deliveries flow seamlessly. Outside of work, Charlie has been collecting old guitars for almost as long as he's been playing them (that's 62 years folks!) and he's been a musician at his church for over 25 years. Charlie is happily married and has six grandkids.